"I've never bought art before, but I had a connection to this painting when I saw it online. Plus, the rental rate felt affordable to me. I went for it, and am so impressed with how it changed my space."
Kieran C. (sommelier) with Emal J. Delanerolle (artist)
Art: 'Drift' by Emal J. Delanerolle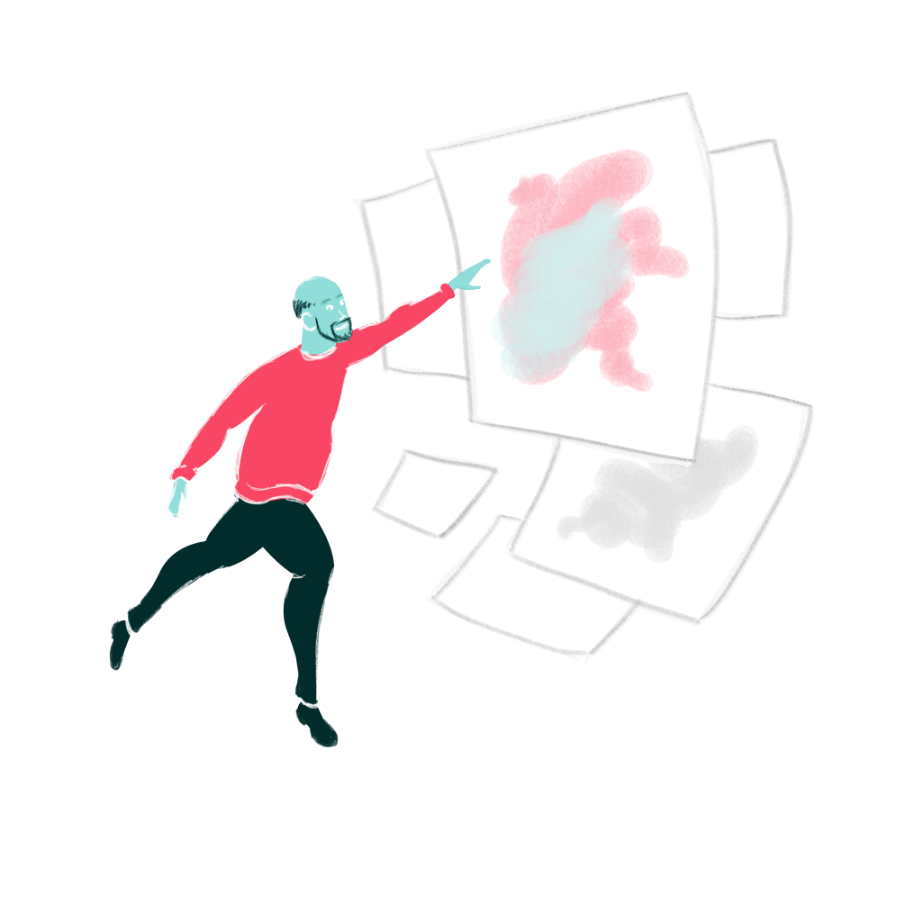 ---
Try-before-you-buy Whether you are a seasoned collector or a newbie just entering the space, you can take advantage of Partial's rental model to try one (or several) pieces out first and see what works for you. 100% of the rental payments go against the purchase of the piece, so suddenly these rental rates becomes your own payment plan!
Your space is your gallery. Not ready to commit? You can still enjoy art. Cater to different tastes and play curator in your own home or office. Change your walls by rotating every few months. It's creative, exciting, and dare we say… fun.
The simplest reno you can do. A large piece of art instantly makes a new room. Go from a black-and-white photograph to bright and bold abstract, and see how your space is transformed (your guests will notice).
The freedom of customization. New season? Special occasion? Suddenly in the mood for something different? Enjoy the flexibility of choosing new art every three months without the commitment.
An investment in the arts, and in yourself. We all work hard for that money. What you put into the art each month, in turn, gives back. There is value in satisfaction of self-expression and everyday enjoyment. By putting money directly into the Artist's pockets, you are bolstering your emerging artist community in a real way! (And all for the price of a nice dinner out).