$75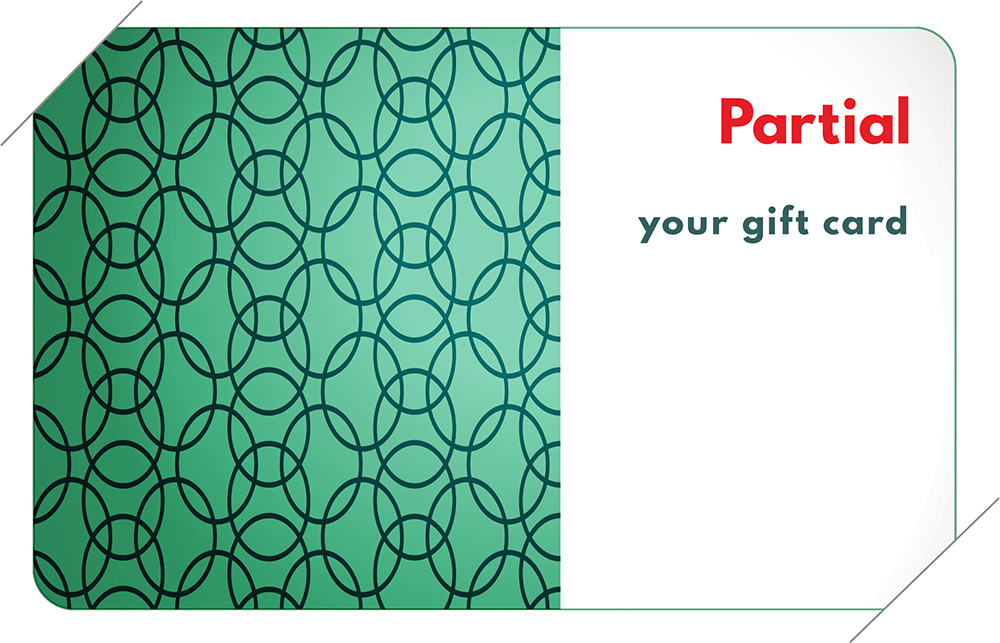 Calling all creative thinkers across Toronto! It's simple to bring true, original artwork into your home. Rent, rotate, or own. It's up to you. See How It Works.
Questions? Contact us at customercare@partial.gallery
Gift cards.
Locally-minded,
creative, and efficient?
Now, aren't you clever.
This season, why not give the gift of local art? It's the gift that just keeps on giving (shopped from the comfort of your couch).
Just fill out the form below, and swoosh – your lucky recipient will be sent an e-mail with your personalized message and any amount to put towards any art by local Canadian artists on the website.
Gift card will be valid until [6 months after purchase date]. Gift card amounts may be used towards any rental, renewal, or purchase of artwork. Refunds not available. Recipients must live in the Greater Toronto Area.