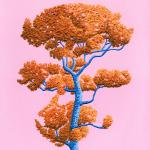 Jose F Jimenez
Jose F Jimenez was born in Venezuela in 1986. Having grown up close to the sea and surrounded by mountains, hi...
Alejandro Rizzo Nervo
I am an emerging artist with a BFA in Photography at OCAD University. My practice is based on photography, col...
Discover collector-worthy artwork by outstanding OCAD University alumni and students.