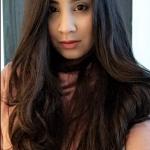 Refaya Turshin
Refaya Turshin (c. 1994) Bangladeshi born, Toronto-based photographer whose work focuses on hybrid photography and combining other interdisciplinary to photography. Her known works explores interrelat...
Matthew Li
Matthew Li is a 19-year-old student currently enrolled at the Cooper Union in New York City.
Shlomi Amiga
Shlomi Amiga is an Israeli born Canadian photographer. His inspiration and approach to photography are mainly derived from his interest in people and the human condition. His work is often process-dri...