Carolanne MacLean
Carolanne MacLean, A.O.C.A 1996, B.A., University of Toronto,1972, abstract and figurative work. I am interested in the healing value of colour and the accidental mark.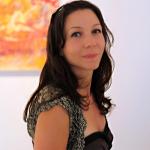 Ester Pugliese
Ester Pugliese's multilayered mixed media paintings utilize a coral reef aesthetic to reimagine Vanitas still life painting with a contemporary sense of immersive space while exploring the irreconcila...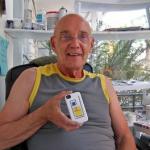 Gwynne Giles
Gwynne Giles is an emerging artist whose work is in collections in both North America and Europe. His naive, two-dimensional art is executed in primary colours. Stylistically, his paintings are meas...