Susan McLean Woodburn
"I am always open to the Spirit of grace and harmony. It is my desire to share these moments that inspires me to paint." Susan, a Canadian artist, was raised and spent considerable time in Toronto, ...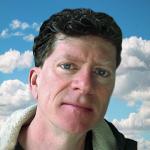 Dan Murphy
Concepts and Expressions I'm fascinated with include psychology and the functions and malfunctions of the mind, beliefs and thought processes. My current work explores the point at which things stop...