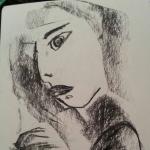 Suyin Wai
"Every artist was first an amateur" - Ralph Waldo Emerson Born in Montreal, Quebec but, now lives in Toronto. She has been painting seriously for the past 4 years. Trained at George Brown College for ...
Susan McLean Woodburn
"I am always open to the Spirit of grace and harmony. It is my desire to share these moments that inspires me to paint." Susan, a Canadian artist, was raised and spent considerable time in Toronto, ...