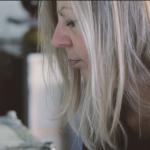 Rita Vindedzis
Rita Vindedzis has been painting professionally for two decades. A versatile artist, Rita does not limit her creativity to one style and moves from one dynamic series of paintings to the next. Her wor...
Susan McLean Woodburn
"I am always open to the Spirit of grace and harmony. It is my desire to share these moments that inspires me to paint." Susan, a Canadian artist, was raised and spent considerable time in Toronto, ...