Susan McLean Woodburn
"I am always open to the Spirit of grace and harmony. It is my desire to share these moments that inspires me to paint." Susan, a Canadian artist, was raised and spent considerable time in Toronto, ...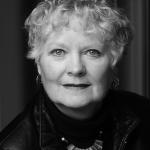 Lorna Livey
Lorna Livey is a graduate of York University's Faculty of Fine Arts. Her works on paper utilizing printmaking and mixed media have been exhibited in solo and group shows across Canada, including the...